Style Inspo: How to Wear Your Swimsuit As Daywear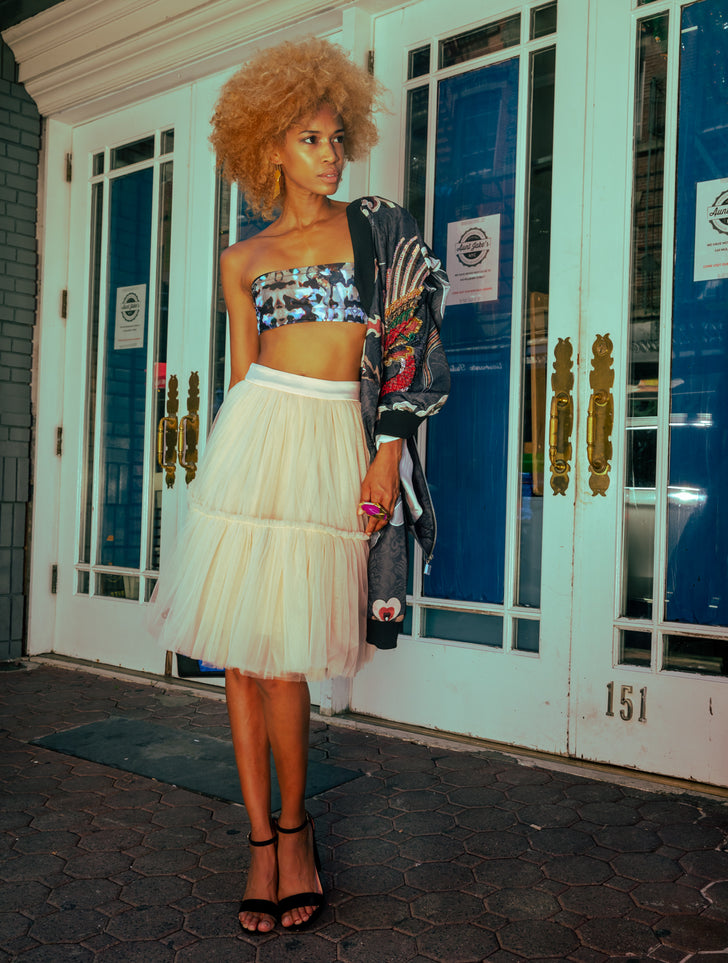 Bodysuits have been a fashion staple for years now, they go with everything from skirts and shorts to pantsuits.
But, as we fast approach the peak of Summer, swimsuits have become the perfect replacement to bodysuits and it's a common trend amongst A-listers to sport the "straight from the beach onto the streets" look. 
Achieve your style goals:
Swimsuits perfectly accentuate your curves and make you beam with confidence, so why would you just keep this feeling for the beach, when you can let this feeling overspill into everyday life?
The beauty of wearing a swimsuit as daywear is that there are lots of different styles and patterns to choose from, so the outfit options will be endless!
Going for smart casual:
Swimwear can really change the whole tone of your outfit and can add a touch of class to an otherwise casual everyday look. One of the most celebrated outfit styles is pairing a swimsuit with a pair of jeans.
This works with any style or cut, so whether you are a boyfriend-cust, a slim fit or a skinny jeans kind of girl, pairing your perfect swimsuit will look fabulous!
Swimsuit styles:
Swimsuit styles evolve with the changing seasons, so if you're looking for a fresh new look, it's easy to switch up your style and try something new. One of our favourite styles is the asymmetric swimsuit, which can be perfectly styled with jeans, to create a casual look, or a skirt or tailored shorts to create a style that wouldn't look out of place in the nighttime.
The key to wearing swimwear as daywear is simplicity and creativity, so don't be scared to try out different outfit combinations, to create tailored and casual everyday looks.
Base your accessories on the colours and patterns of your swimsuit. If you are wearing a swimsuit with a colourful print, then adding jewellery can often be too much, so if you want to create a chic everyday look, then less is always more! 
Pairing with the perfect shoes:
Shoes are an integral part of any outfit as they set the tone of the style you are going for. If you want to keep your look casual and fun, then a pair of sandals or even trainers can really help to create the perfect smart-casual look.
If you want to go for a more elegant Summer look, then try swapping out your trainers for a pair of chunky wedges or heels. This will elevate your whole look and will help you to feel confident without the day.
Experiment with style:
Don't be shy to experiment with your outfits, such as paring cut out swimsuits with a high-waisted pair of shorts, or even an asymmetric two-piece with a more tailored look. The style possibilities are truly endless, so what are you waiting for? Go and find your new Summer daywear look today!
'Urban Siren' editorial  in the City of NYC
 @korolkovas 
Models:@xmiapm 
Agency: @thesaintsnycfashion
MUA: @leilasoldeiramua  
STYLING AND SWIMWEAR: @monaswims 
BELT:@katie_lares 
CHIFFON TROUSERS AND SEQUIN TOP: @lmhaider
ALL FOUND AT @flyingsolonyc
Share this